Speech Pathologists diagnose and treat communication disorders. This may include speech sounds, language, reading and writing, stuttering, swallowing, voice, and the use of communication devices.
We offer Speech Pathology services to children aged 0-18.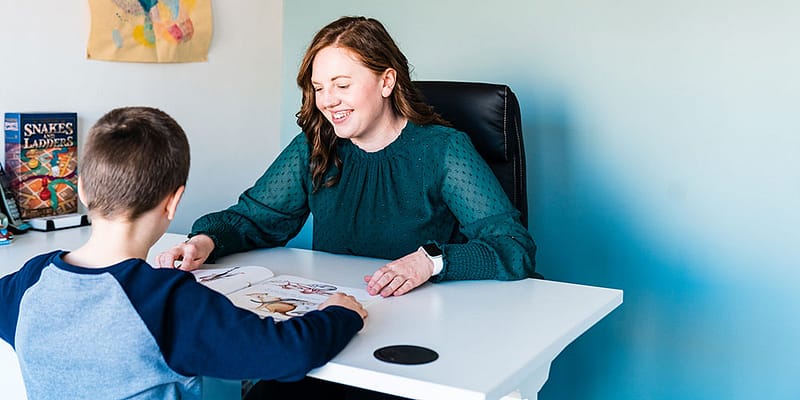 Occupational Therapists at My Word Health work with children to help them achieve optimal health and wellbeing through participation in the occupations of life. This enables them to participate in meaningful activities, for example school, home, and community activities. Occupational therapy may help your child in the areas of routines, social skills, toileting, feeding, handwriting, and many more!
Does your child need help to develop their social skills? Groups are such a great way to assist children in advancing their social skills in a structured environment.
They are a great adjunct to individual therapy sessions and a perfect activity for the school holidays.
We are now taking expressions of interest for 2022 social skills groups. If you would like to register your interest for your child to attend these groups please fill in this form here.
Our Key Workers are the glue between speech and occupational therapy, as well as any other professionals involved in helping your child achieve their goals. A Key Worker will visit a child in their home or school environment, and bring together all the information (past inputs, reports, diagnosis), and conduct some assessments to get a baseline. Then, they will go back to our team and consult with the Speech Pathologist, Occupational Therapist, and any other health professionals about the child discuss a plan to help the client meet their goals. Often it means that the therapists do an assessment with the child and give the Key Worker direction as to what program to implement with the child.
The role of an Allied Health Assistant (AHA) is to carry out a therapy plan written by either a Speech Pathologist or Occupational Therapist, or sometimes both! They are therapy extraordinaires who work very hard to ensure that your child is supported to meet their goals. They form an integral part of the therapy team at My Word Health and they make such an impact for the lives of our clients.